I hired a coach and it was literally the best money I've ever spent. While I'm a very skeptical person, I'm pretty desperate to make some progress on the business side.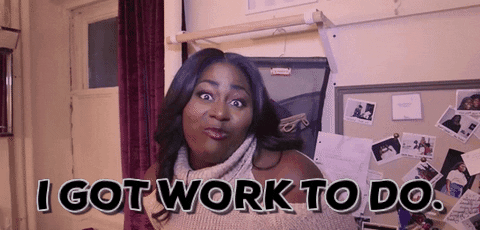 I've been looking for a coach for a while, but most of the ones I found were way outside of my budget and on the Internet. I've spent a some money learning things on the Internet, most things have been useful. However, I needed someone to sit down with in person, not just communicate with though skype or phone. So when my friend told me she was getting coaching from someone in South Florida, I jumped at the opportunity to chat with her myself. Here's what I learned:
Representation Matters.
I'm also feeling transparent, so I'll admit to you that I often see other people's success and point out how I've had it soooo much harder in ways. And look, yes, I'm lacking in many departments. But my biggest problem is not skill or opportunity, it's fear. So comparing backgrounds is often the excuse that keeps my fear going. By choosing a coach with a similar background I instantly removed the excuses. Her work background mirrors mine, right down to previous work in fashion and large corporate structures. At our very first meeting, I saw myself in her. She's everything I want to be in 15 years. Still snatched, frolicking, and making my own way in the world.
Focus & Accountability.
Look, nothing holds your feet to the fire like spending a nice chunk of your hard earned, American coins. I knew I had about 4 weeks to get my shit together, and I did. One thing I know, and work against constantly, is my desire to take on more than one thing at a time. But for 4 weeks, I cleared most everything else and focused only on completing my weekly assignments. I crossed so many things off my never ending to do list with simple focus and accountability.
Knowing is not Doing.
Nothing she told me was earth shattering. I read business books, I listen business podcasts, I've been a hustler my entire life, and I have a to do list a mile long. I know WHAT to do, my issue is figuring out when and how. She put my thoughts in order and gave me an actionable plan. THAT is what I needed.
Everything is Cyclical.
The end of one stage is the beginning of another. We focused primarily on ways to break into my desired industry. Once I fully implement her suggestions over the next few months, I'll probably hire her again. I'll need different things as I progress and I'll never be too cheap or scared to pay for help again.
How do you manage transitioning into new spaces? Have good mentors? Hired a coach? Tell me in the comments.